Cheaper Behavioral Therapy Studied for Low-Income Countries
By Shana R. Spindler, PhD on May 17, 2016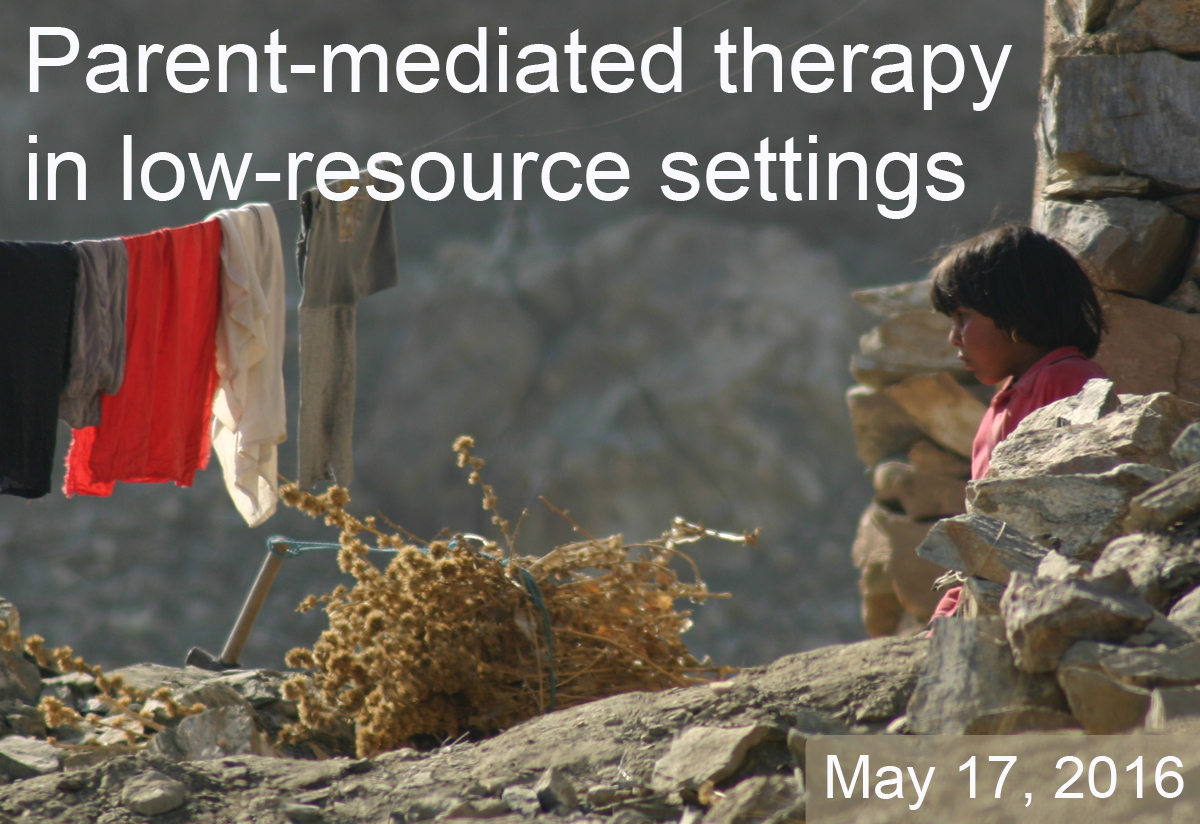 Background: Children with autism often work with a therapist to improve communication and social skills. Sometimes therapists give parents strategies for interacting with their child. This is the case with the Preschool Autism Communication Trial (PACT).
During PACT therapy, professional speech and language therapists teach parents how to adjust their communication and social interactions to the needs of each child. Previous studies have shown an increased cost of therapy with PACT, but no significant difference in overall outcome to warrant the cost. In 2015, a collaboration of researchers in India, Pakistan, and the United Kingdom modified the PACT therapy for children with autism living in low- to middle-income countries.
What's new: Researchers tested the modified PACT-based therapy, called PASS (Parent-mediated intervention for Autism Spectrum Disorder in South Asia) in India and Pakistan. The researchers randomly divided 65 children with autism between the ages of 2 and 9 into two groups. One group received 12 sessions of PASS plus treatment as usual, while the other group continued their typical activities during that time.
During PASS sessions, a health worker and parents watched video tapes of the parents and child playing together and discussed strategies to improve the child's skillsets. The researchers found that PASS improved the coordination and initiation of social interactions between parents and children with autism in a low-income setting.
Why it's important: The authors report that this is the first rigorous trial to test an autism therapy in a low- to middle-income country. While PASS showed important positive outcomes, it also linked to decreased shared attention between parents and children. This previously unreported effect of a PACT-based therapy adds to conflicting reports of its effectiveness for autism.
Help me understand :
| | | |
| --- | --- | --- |
| | | Source(s) : |