Gut Microorganisms Linked to Brain Function
By Chelsea Toledo, M.A. on January 18, 2018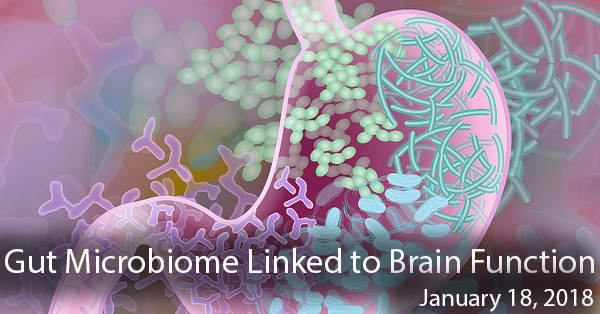 Background: Families of individuals who have Autism Spectrum Disorder, or ASD, often notice that they have atypical feeding patterns and gastrointestinal (GI) dysfunction, such as chronic constipation. A number of recent studies have reported significant number of children with having at least one GI symptom. Researchers are actively looking into the link between how gut function could alter brain function and behavior.
What's New: A recent study in rats explored how different compositions of microorganisms in the gut —  the "good bacteria" that aid in digestion — could affect brain function. The researchers fed 22 male rats one of four different diets: a balanced diet, a high-fat diet, a high-fiber diet, or a high-protein, low-carbohydrate diet. They collected and analyzed fecal samples before and three weeks after the experiment began, and studied the brains of the animals after three weeks on the diets using sophisticated imaging techniques.
The researchers found:
• Rats who ate the high-fiber and the high-protein diets had different functioning, when compared to the rats who ate the balanced diet, of the left frontal neocortex — a part of the brain associated with higher-order functions such as language and generation of motor commands.
• While those same differences weren't observed in the brains of the rats who ate the high-fat diet, the scans revealed different functioning in several areas of the brain in that group, as compared to the rats who ate the balanced diet.
• Additional differences were observed in the brains of the rats who ate the high-protein diet, including distinct functioning of the corpus callosum, which connects the left and right sides of the brain and is associated with vision, eye movement, attention, and other functions.
• There were significant differences in the microorganisms present in the fecal matter of the rats from each diet group at the end of the experiment. When comparing the composition of the fecal matter taken at the beginning and the end of the experiment, the researchers could accurately predict which diet each rat had been assigned.
Why it's important: While this study did not directly study ASD, it provides clues regarding the connection between GI symptoms and the cause of the disorder itself. Future studies could refine this link and potentially lay the groundwork for therapies targeting the gut.
Feature image depicts beneficial gut bacteria and is the work of Darryl Leja of the National Human Genome Research Institute, National Institutes of Health. The image has been adapted for this page.
Help me understand :
| | | |
| --- | --- | --- |
| | | Source(s) : |