Luteolin May Improve Behavior in ASD Subgroup
By Shana R. Spindler, Ph.D. on October 8, 2015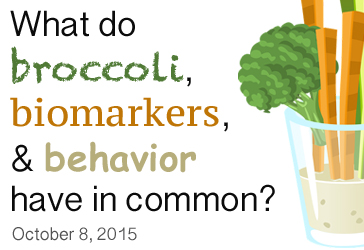 Background: Individualized management is an important goal for those with Autism Spectrum Disorder (ASD). While we don't yet have standardized ASD subgroups, several lines of evidence suggest that inflammatory molecules may serve to distinguish some ASD populations.
What's new: On September 29, 2015, the journal Translational Psychiatry published a study on the effect of luteolin supplementation on children with ASD. The antioxidant luteolin is a powerful anti-inflammatory agent naturally found in some foods, including celery, broccoli, and navel oranges. The researchers found that a subgroup of children with ASD had high blood levels of inflammatory molecules—known as IL-6 and TNF—which decreased significantly after luteolin treatment. The children with the greatest decrease in IL-6 and TNF showed the most improvement in communication, daily living skills, and social behaviors.
Why it's important: This study combines two important topics in autism research: subgroup identification and individualized treatment. An inflammation-based biomarker in individuals with ASD could help predict prognosis following anti-inflammatory treatments.   The results of this study support the need for a larger, double blind, randomized, placebo-controlled trial.
Help me understand :
| | | |
| --- | --- | --- |
| | | Source(s) : |