Mom's Obesity May Up ASD Risk Due to Gut Bacteria
By Shana R. Spindler, PhD on June 22, 2016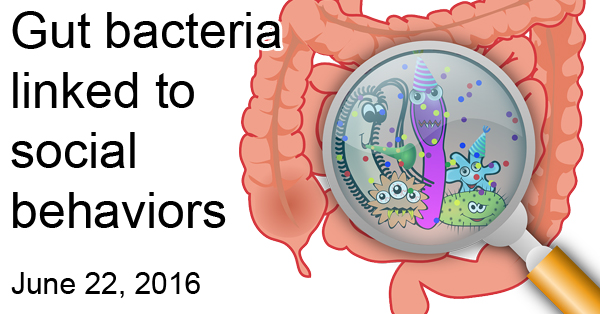 Background: Previous research has found an association between maternal obesity and an increased risk of autism spectrum disorder (ASD). A key question is how a mother's obesity could affect her child's risk of the disorder. By using animal models, researchers can study what factors are important for the association between maternal obesity and ASD.
What's new: On June 16, 2016, the journal Cell published a study examining the link between obesity and autism risk using mice. Researchers put mice on a high-fat diet (or normal diet for controls) and studied the resulting pups' behaviors. As expected, the pups in the high-fat group lacked several social behaviors typical to mice. The researchers found that a decreased diversity of gut bacteria due to high-fat diet affected the pup's brain's response to oxytocin, a chemical involved in social bonding. In a series of experiments, the researchers showed that exposure to gut bacteria from mice on normal diets helped the pups born to obese mice establish normal social behaviors.
Why it's important: For the first time, researchers showed that increased autism risk from maternal obesity might be due to differences in gut bacteria, at least in mice. This study adds to the growing body of evidence that the health of your gut affects the workings of your brain, and part of a healthy gut includes a diverse community of beneficial bacteria. With additional research, the relative safety and availability of probiotics makes gut health an attractive target for autism therapy, or maybe even prevention.
Help me understand :
| | | |
| --- | --- | --- |
| | | Source(s) : |