Autism mouse models have loss of left/right brain asymmetry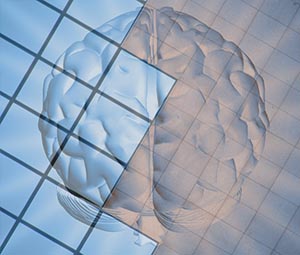 Read other items from "MindSpec presents Society for Neuroscience"
What was known.
For almost all animals, there are several structural differences between the left side of the brain and the right size of the brain (called lateral asymmetry). Previous work in autism mouse models have found autism-specific differences in left vs. right side of mouse brains.
What's new?
J. Ellegood presented unpublished data at a poster session on November 12th finding loss of lateral asymmetry in autism mouse model brains. Their group studied 593 mouse brains from 26 different autism mouse models. Five brain areas were found to have a loss of lateral asymmetry, including the hypothalamus and thalamus, corpus callosum, memory network structures and brainstem structures.