Executive Functioning Linked to Autism Risk, Study Finds
By Chelsea E. Toledo, M.A. on August 25, 2016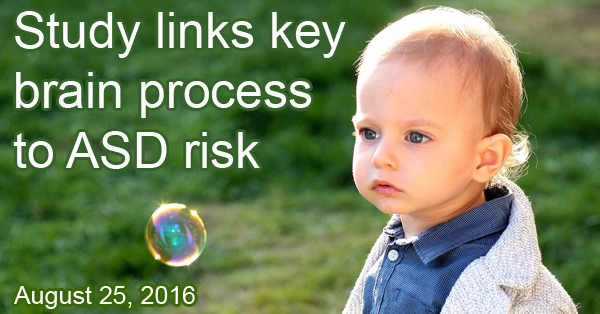 Background: Executive functioning refers to mental processes, such as planning, reasoning, and problem-solving. A key executive function is working memory, the attention to and monitoring of an ongoing task. While existing research has suggested a link between autism spectrum disorder (ASD) and deficits in executive functioning, the relationship has not been extensively studied.
What's New: A recent study explored the relationship between executive functioning, specifically working memory, and motor skills in infants and toddlers at high and low risk for ASD. Using established motor skill assessments alongside a toy finding task, the researchers compared overall motor skills and executive functioning among a total of 262 children—first at 12 months, and then at 24 months. Children were assessed for ASD at the later time point, with 19 of the 186 high-risk children receiving a diagnosis. As a group, children at high risk of developing ASD (established by having a sibling with the disorder) showed less improvement in executive function than their low-risk peers over time. Those deficits were associated with poorer motor skills related to the suppression of actions.
The journal Frontiers in Psychology published the study on July 5, 2016.
Why it's important: This study suggests that executive functioning and motor skills are affected in all children at high risk for ASD—even those who do not ultimately develop the disorder. Because the researchers looked at children before ASD diagnosis, the study provides the earliest look at executive function in children at high risk for autism.
Help me understand :
| | | |
| --- | --- | --- |
| | | Source(s) : |