Lost Diagnoses May Affect Autism Prevalence Estimates
By Chelsea E. Toledo, M.A. on December 30, 2015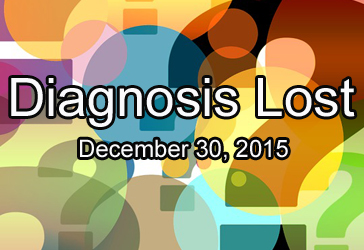 Background: The U.S. Centers for Disease Control and Prevention estimates that 1 in 68 American children has autism spectrum disorder (ASD), a number based on nation-wide surveys and the review of medical and/or educational records. When public health professionals update survey design, the estimated autism prevalence often shifts to a different number. The actual prevalence is less defined than it may seem.
What's New: On October 20, 2015, the journal Autism published a study exploring the possibility that estimates of ASD's prevalence may be influenced by "lost diagnoses" – meaning that experts count children who previously had a diagnosis for autism that was later reconsidered. The researchers compared national survey data and retrospective parental interviews from 1420 children between the ages of 6 and 17 with ASD against those from 187 of their peers who had lost their diagnoses.
They found that about one in eight children ever diagnosed with ASD eventually lost the diagnosis, and that three-fourths of those diagnoses changed based on new information from doctors. According to the parental interviews, other reasons included:
Initial diagnosis of ASD enabled the child to receive needed services, but the child never had ASD
Treatment helped the condition go away
Misdiagnosed after not testing properly
Disagreement with the doctor's diagnosis
Children with lost diagnoses were less likely to have parents concerned early on about their communication, behavior and social abilities, and were also less likely to have received their initial diagnosis from an ASD specialist.
Why it's important: This study highlights the imprecise nature of autism estimates by pointing out several reasons for a lost ASD diagnosis. Future research could determine whether diagnoses made by non-specialists are overinflating the estimates of ASD prevalence.
Help me understand :