New Brain-Imaging Study Identifies Autism in Infants
By Chelsea E. Toledo, M.A. on March 7, 2017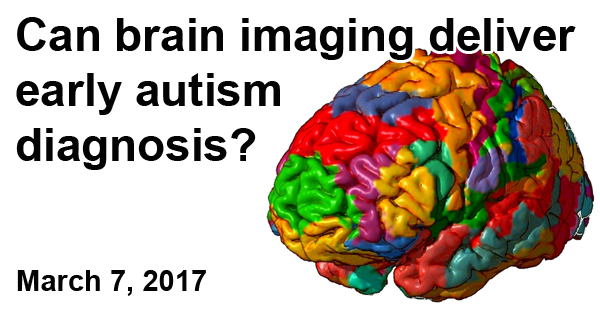 Background: Early diagnosis of Autism Spectrum Disorder (ASD) is a topic of great interest to parents and researchers alike. Studies have repeatedly shown that the earlier a child received intervention for ASD, the more benefits that child will gain related to the behavioral, communicative, and social symptoms of the disorder. However, in the United States – where one in 68 children receives an ASD diagnosis – the average age of diagnosis is 4 years old. Furthermore, standard practices aren't yet in place for clinicians to diagnose ASD before 2 years old, when a great deal of the development of language and social skills has already taken place.
What's new: On February 16, 2017, the journal Nature published a study outlining a potential measure for predicting ASD diagnosis before symptoms are apparent in young children. The researchers performed brain imaging at three different points in time on a total of 148 infants – 42 of whom defined as low-risk and 106 of whom were defined as high-risk, based on whether or not the infants had older siblings with ASD. Measuring the growth of the brain's surface area at 6, 12, and 24 months, the researchers noted a trend in accelerated growth (especially in the brain's cortex, which processes information from the environment) in the infants who were ultimately diagnosed with ASD. The researchers used this information to develop an algorithm that accurately predicted 80 percent of ASD cases in a separate group of infants.
Why it's important: This is the first study to follow the same children from infancy to toddlerhood, tracing risk factors for diagnosis to actual clinical outcomes. Future studies could combine the researchers' algorithm with other useful predictors (such as genetics and behavior) to improve its accuracy, with the aim of developing an early diagnostic technique.
Help me understand :