New Genetics Study Finds Autism-Innate Immunity Link
By Shana R. Spindler, Ph.D. on January 18, 2017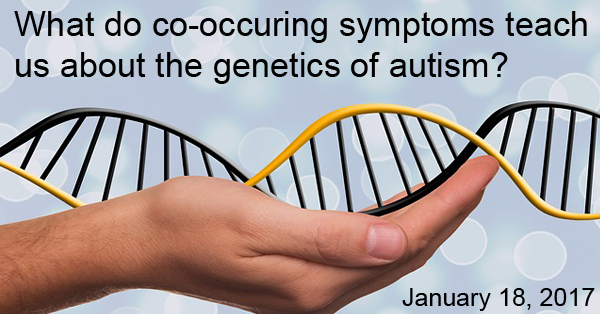 Background: Have you ever used one object in two ways? For example, you can use a spatula to flip an egg or swat a fly. The cells in our bodies do this all the time with the genes in our DNA. If something goes wrong with a gene, several problems in the body can occur. Think about the spatula. If the spatula factory accidentally shapes the flat surface like a spoon, you'll have a hard time flipping eggs or smashing a fly. These are different activities, but the misshapen spatula affects both.
To learn more about the genetics behind autism spectrum disorder (ASD), researchers are looking at co-occurring symptoms that happen more frequently with autism than in the general population, such as seizures, infections, gastro-intestinal disorders, heart problems, and psychiatric disorders. The researchers hypothesize that these activities in the body may share a common gene or set of genes that, when disrupted, increase risk for ASD core symptoms and co-occurring symptoms at once.
What's new: Researchers from Harvard Medical School and the Massachusetts Institute of Technology made an important link between ASD and the immune system by combining genetic data collected during other studies. Using a series of statistics calculations, the researchers found that genes involved in innate immunity were most likely to have problems across co-occurring conditions with ASD.
Innate immunity is your first line of defense to foreign invaders, like harmful bacteria. The researchers narrowed in on two parts of innate immunity that appear to be most significant. One is a group of proteins, called toll-like receptors, which help the body recognize microbes. The second includes chemokines, small signaling molecules that help attract nearby immune system cells.
Why it's important: These results suggest a path forward to look at the genetic and environmental interactions behind some cases of autism. A common mechanism causing distinct symptoms may also aid in the development of targeted ASD therapies.
Help me understand :
| | | |
| --- | --- | --- |
| | | Source(s) : |