Simple iPad Game May Help Identify Children with ASD
By Shana R. Spindler, PhD on August 30, 2016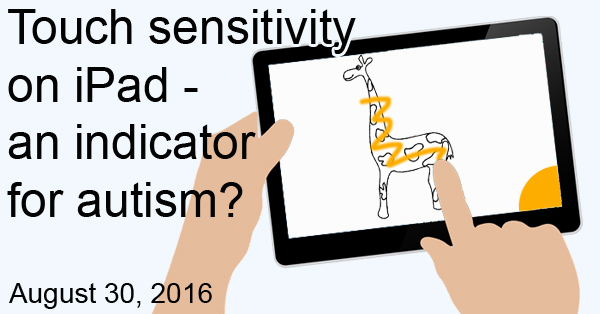 Background: More than 70 years ago, Dr. Leo Kanner described the abnormal social behaviors and movements of children with autism. Since then, many researchers have focused on the social features of the disorder. But motor control is important for many aspects of social and cognitive function. Now, several lines of evidence have shown that motor problems are present from a very young age in children who have Autism Spectrum Disorder (ASD).
What's new: For the first time, researchers showed that hand movements on an iPad differ in children with ASD. In the study, researchers collected movement data as 37 children with ASD and 45 typically developing children played two simple iPad games. The researchers wrote a computer program that could learn from the movement data to predict if a child had ASD. Using the program, the researchers predicted ASD with up to 93% accuracy. In particular, they found that children with autism had greater contact force—how hard you press something with your finger—and larger movements with faster speed.
Why it's important: To date, researchers can't predict autism with high accuracy without expensive behavior monitoring. While the current study is only proof-of-concept, the results suggest that focusing on motor differences may allow researchers to identify early signs of ASD. A simple iPad game is an attractive option for screening or supplementing ASD diagnosis.
Help me understand :
| | | |
| --- | --- | --- |
| | | Source(s) : |